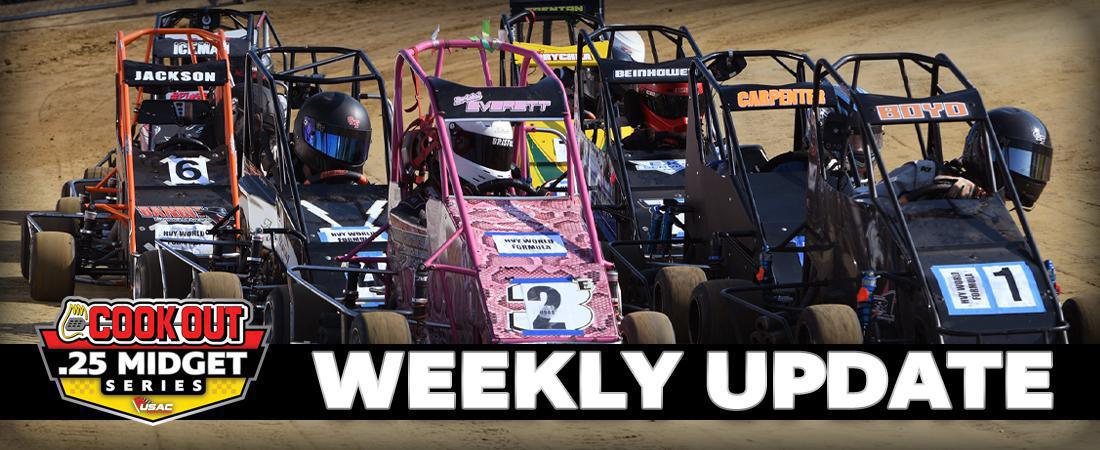 This past weekend several clubs all across the country raced! Orange Show Quarter Midget Racing Association hosted the 3rd USAC25 Super Regional. Below are the results from the race. Points are now updated and can be found at usac25.com/pavement.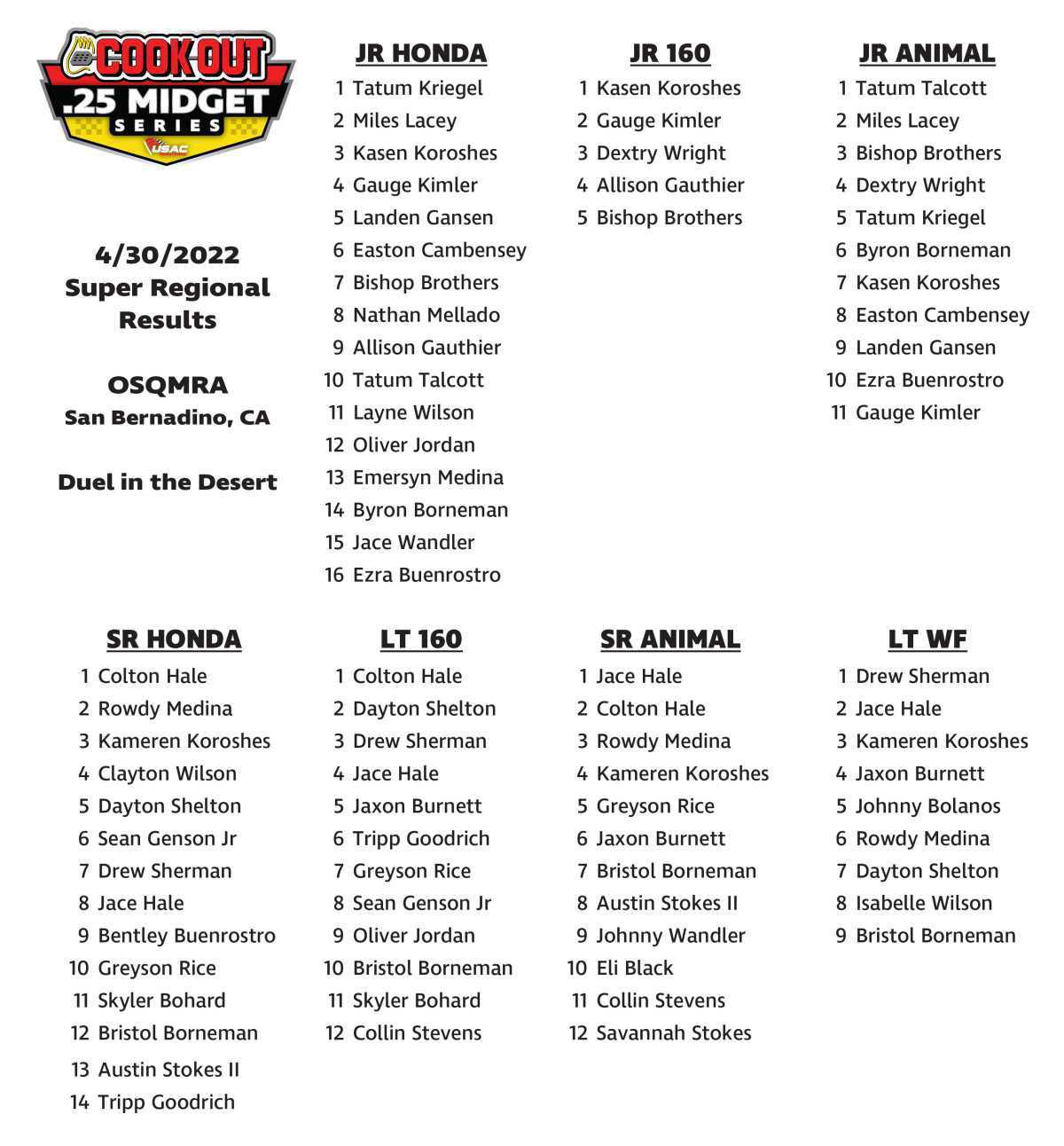 Wanting to lock into your points? You can lock into your points at usac25.com/lockin. You can lock into your points for SUPER REGIONAL ONLY or NATIONAL ONLY or BOTH SUPER REGIONAL AND NATIONAL. You must fill out the form and submit the form with all the required information filled out.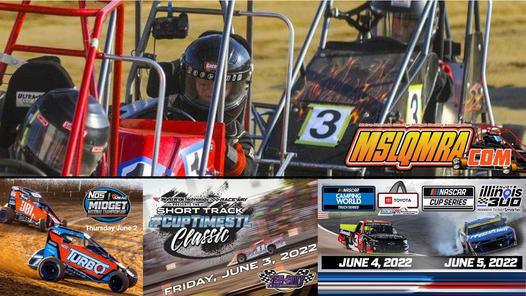 A note about Hoosier tire from USAC President and CEO, Kevin Miller:
We have received numerous calls over the growing concerns of Hoosier Tire availability for quarter midget racing. We also see much speculation spreading throughout social platforms. We want to assure that everyone has the information we are getting direct from Hoosier to better plan your racing activities throughout this summer.
The limited availability of Hoosier Tires at this time is real. Dealers across the country are reporting thin inventories. and Hoosier production is attempting to keep up with demand. While shortages of materials have been increasing costs, the real pressure on Hoosier is increasing demand. In the first quarter alone, demand for quarter midget tires was up 150% over normal 1st quarter sales. That is a significant increase in production that was sold and distributed over normal sales patterns in just the first three months of 2022. There should be a significant inventory of tires in the the hands of competitors versus this time last year.
What is driving the increased consumption of tires? We are seeing higher car counts and increased participation, along with a greater number of races being held. In fact, at a recent North Carolina club race there were 277 cars! These kind of exploding numbers, which we are all very excited about, are pressuring the Hoosier system which is already constrained due to material and labor shortages. However, Hoosier has made and shipped more tires in 2022 than ever before for quarter midget racing!
We are also seeing panic buying patterns, with some teams stocking up on tires for annual use. This behavior will end up impacting races and events if others have no ability to secure tires. Please bear that in mind when choosing your purchases from Hoosier dealers.
Some of the suggestions we have heard to increase supply are not feasible. Seeking outside tire manufacturers would result in similar shortages (America Racer announced they have closed their production for two weeks due to material shortages). Overseas container shipments for foreign tires have limited shipping availability with container shipments rising from $3000 a container to over $30,000 a container). We have explored multiple options and have found no feasible path to correct a short time pressure in tire availability.
Expect tire inventory pressures to remain throughout this year as we continue to see demand outpace supply. Hoosier is working with distributors to align distribution around larger events to assure availability during peak times.
We are asking all Clubs and Regions to implement actions that can limit tire consumption in 2022. Some suggestions actions include:
- Prohibit the use of new tires in practice sessions, and limiting practice during the week
- 3 race minimum on tires for Club events
- One set of tires allowed for Regional and National races (4 corner)
Implementing these or other methods at the local level will help preserve the supply vs demand cycle in 2022. Hoosier has similar pressures in many other forms of racing, where demand is exceeding tire supply driven by an increase in the number of racing events and the prolonged racing season. If we look at how each of us can personally reduce consumption, we will enjoy a great year of racing with no interruptions in events along the way.
Kevin MIller
President & CEO
United States Auto Club
Any questions?
Facebook: USAC25