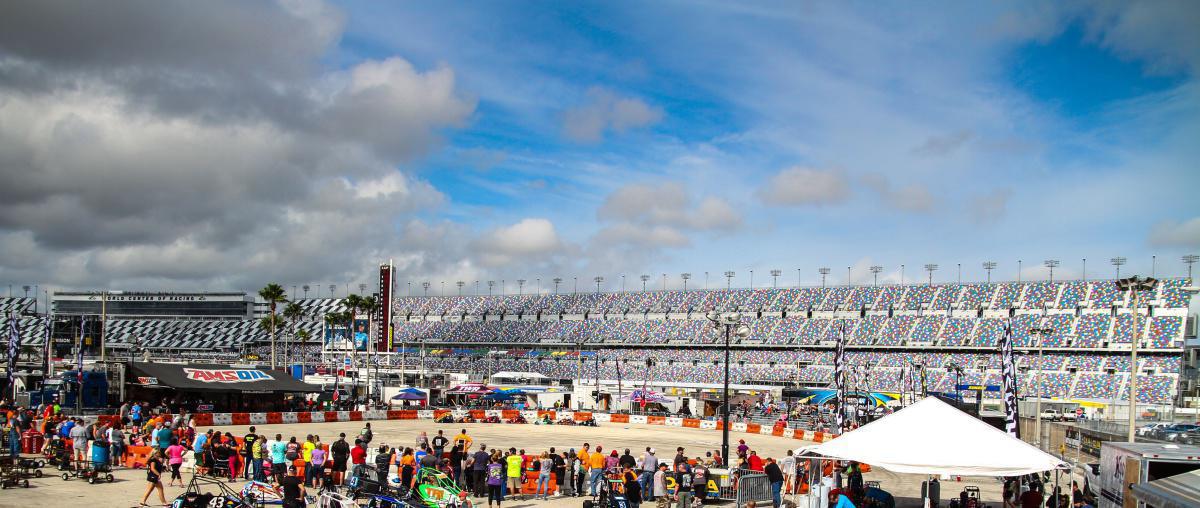 The USAC.25 Series Presented by Cookout will be making its fourth appearance at Daytona International Speedway in Daytona Beach, Fla., in 2021.
The drivers of USAC.25 have displayed their talents at the World Center of Racing the past three years as part of the racing lineup during NASCAR's famed Speedweeks.
In 2021, USAC.25 will switch gears and race at DIS on Aug. 25-29, 2021 in companion with NASCAR's Cup and Xfinity Series.
The remainder of the 2021 USAC.25 national schedule is still being finalized and will be very soon.