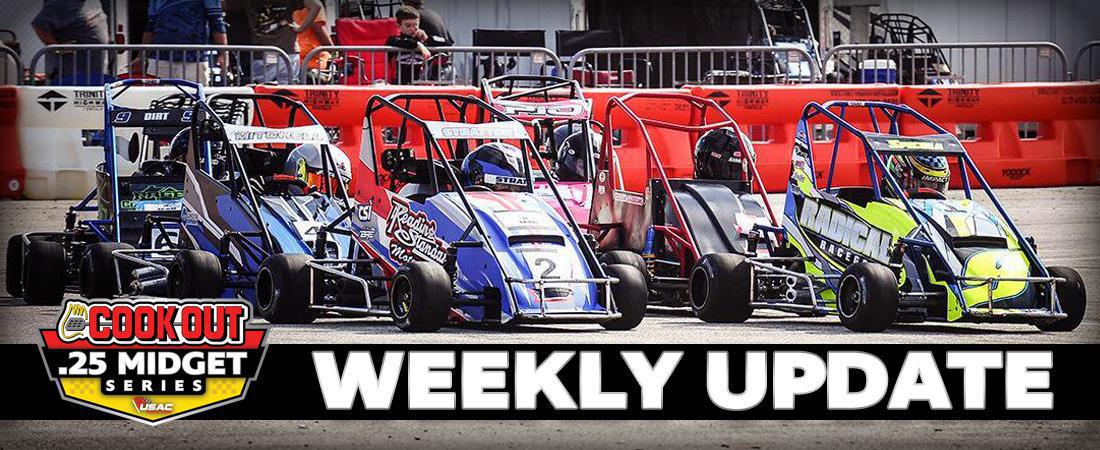 Upcoming Races:
USAC.25 National at Indianapolis Motor Speedway - MANDITORY for National Pavement Points - Click HERE to register
USAC.25 Super Regional at Mini Indy - Click HERE to register
What an exciting past couple of weeks tracks have had all accross the country! The first stop on the USAC .25 National Generation Next Dirt Tour Presented by Cookout is complete and what a show was it! 194 cars with 83 different drivers battled for the wins in 14 different classes! Here are some results from the past couple of weeks: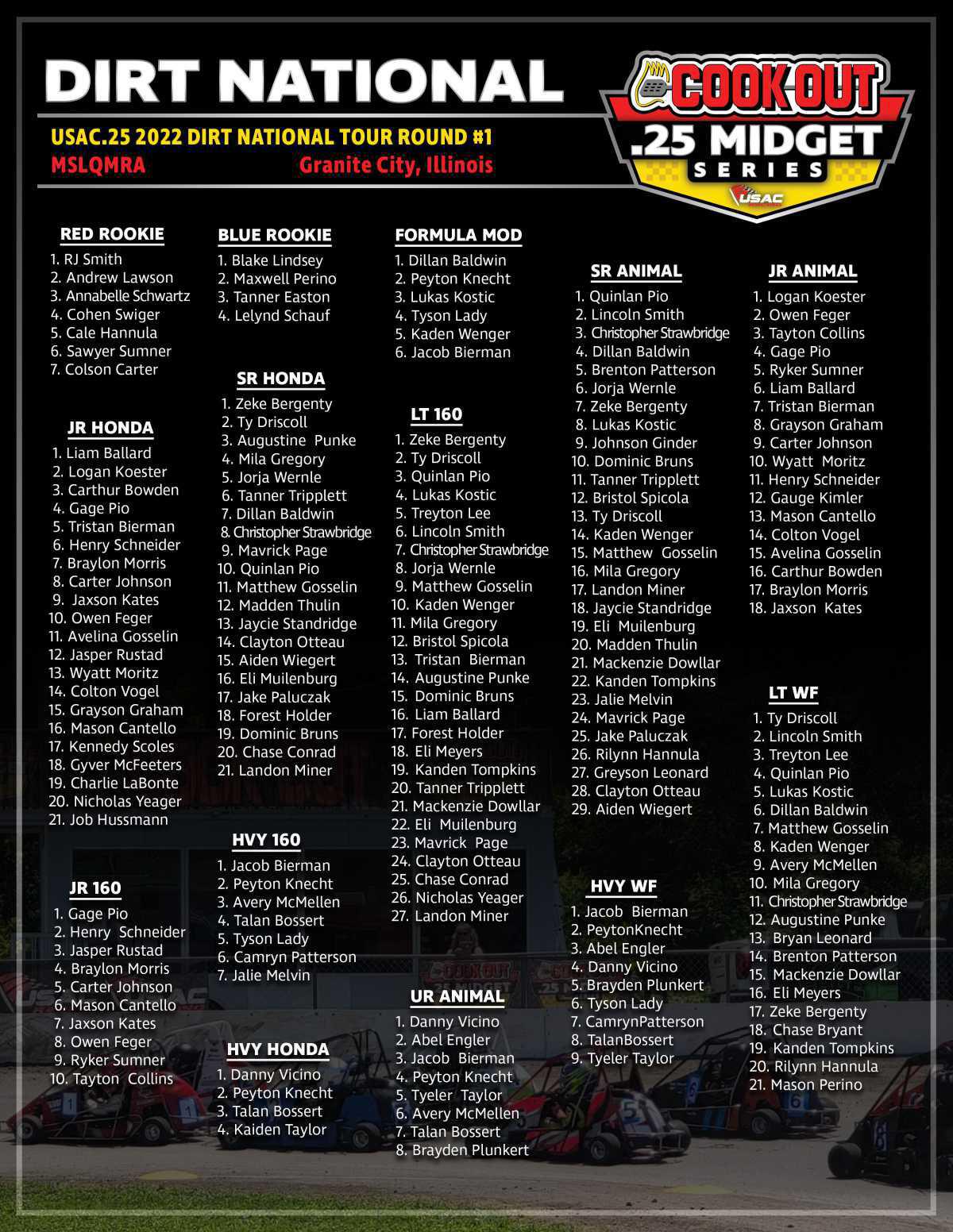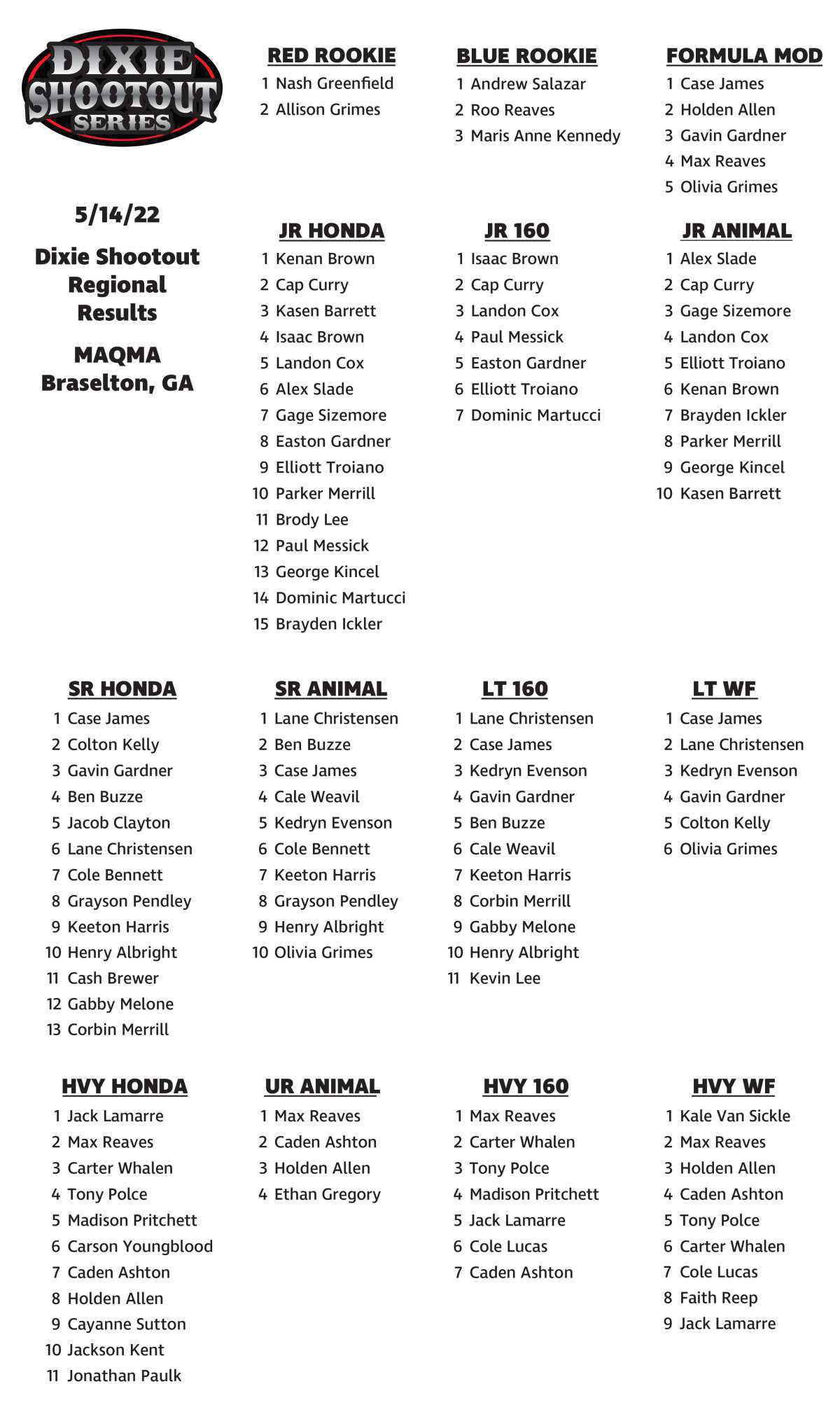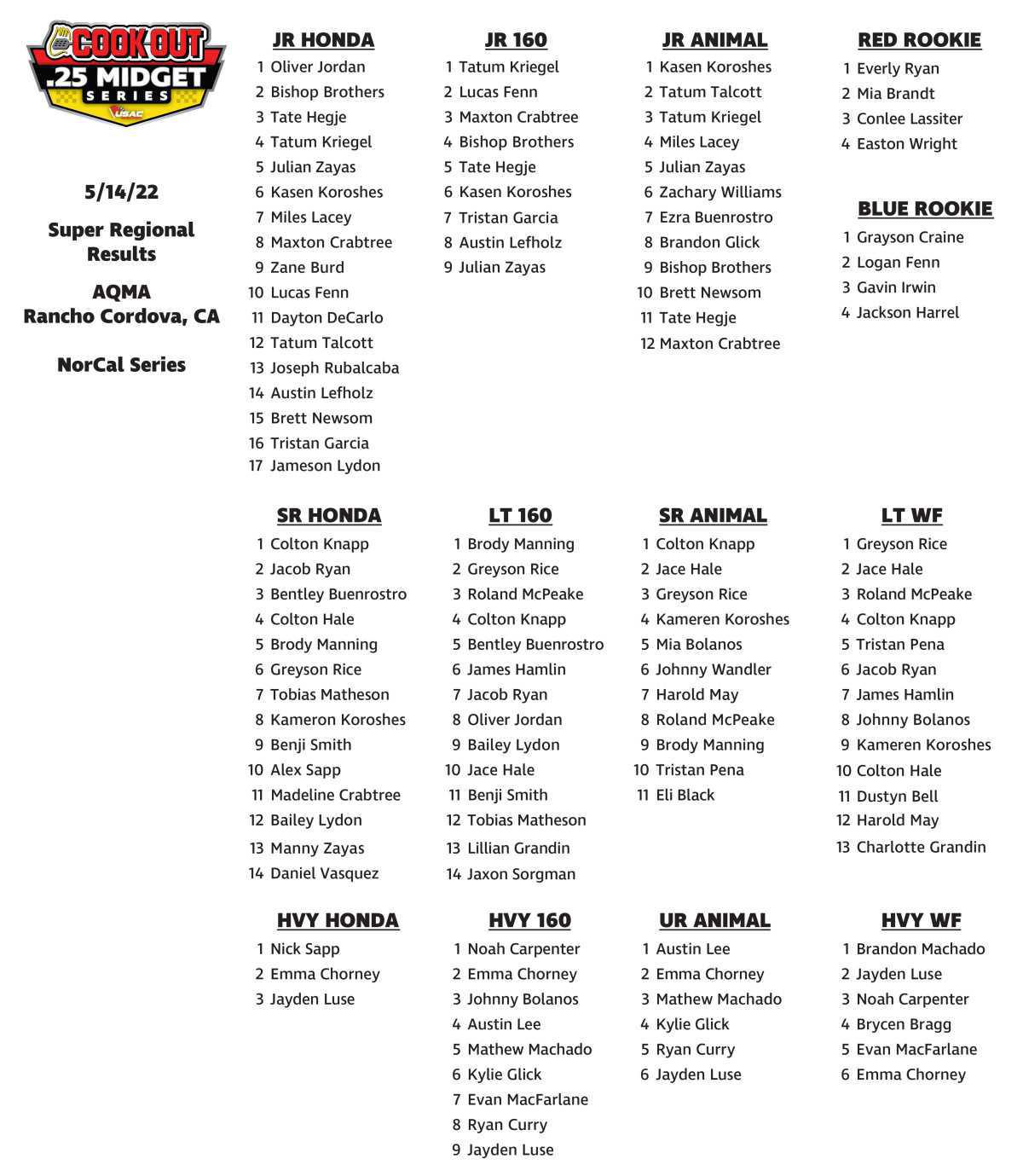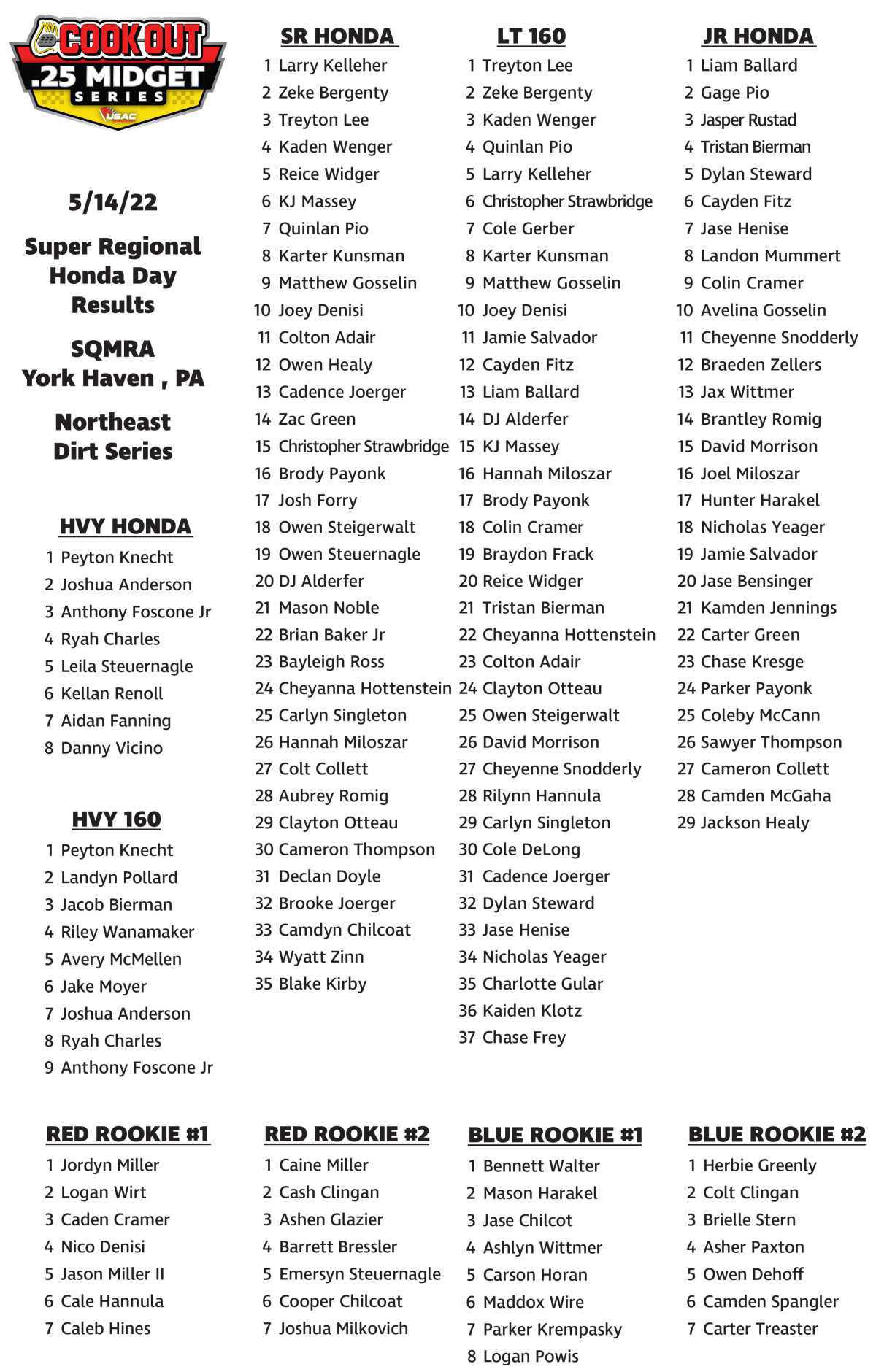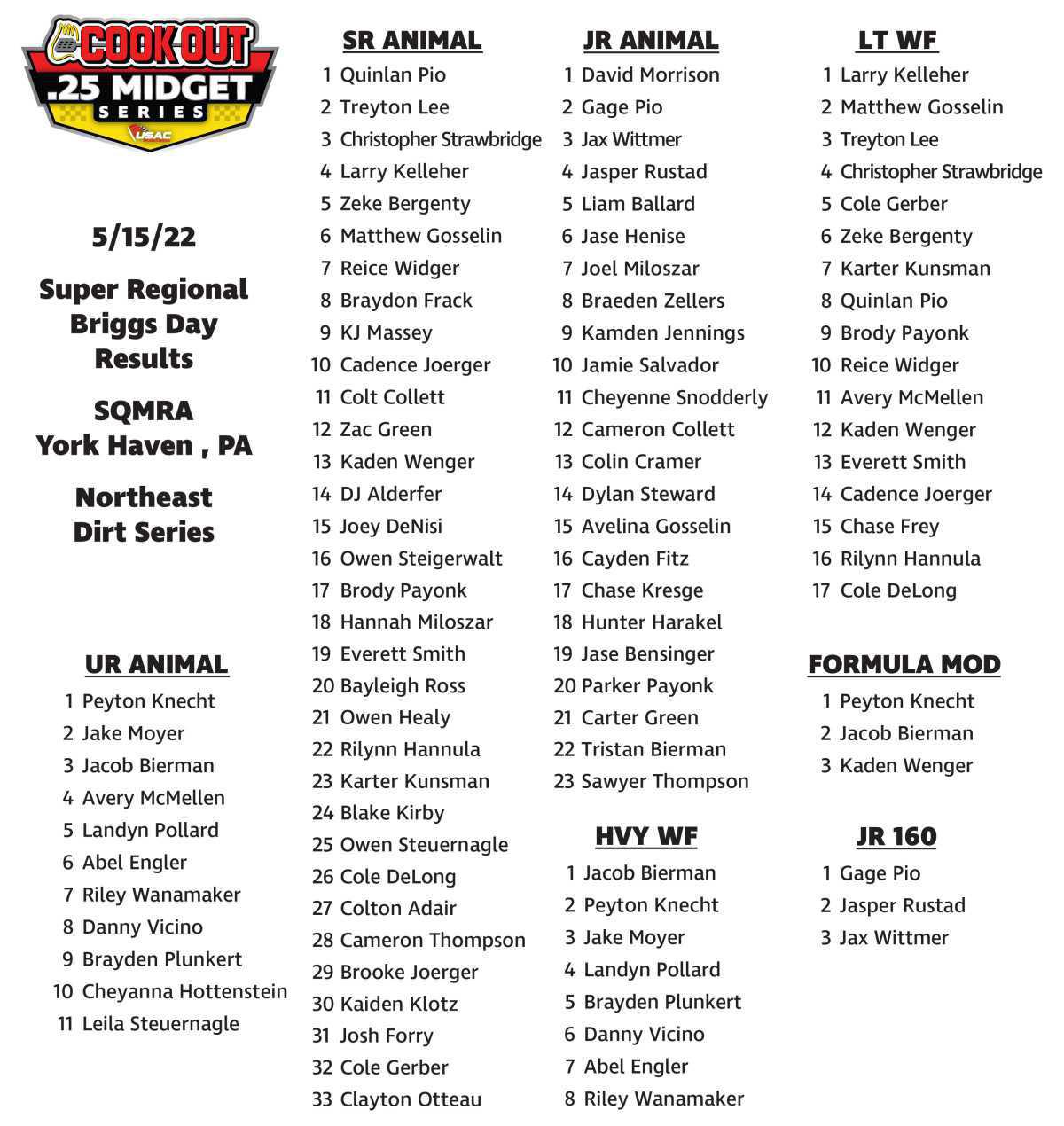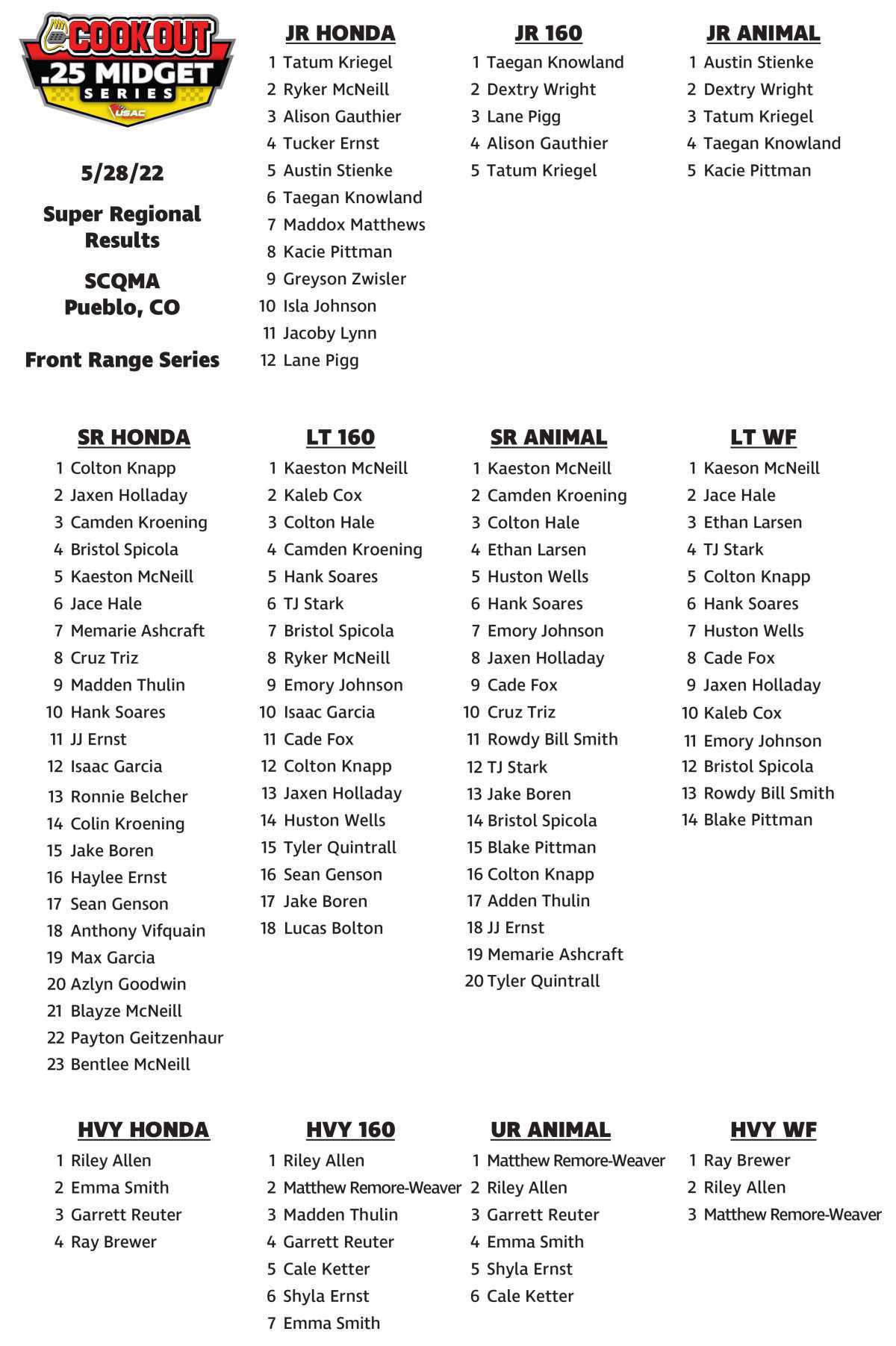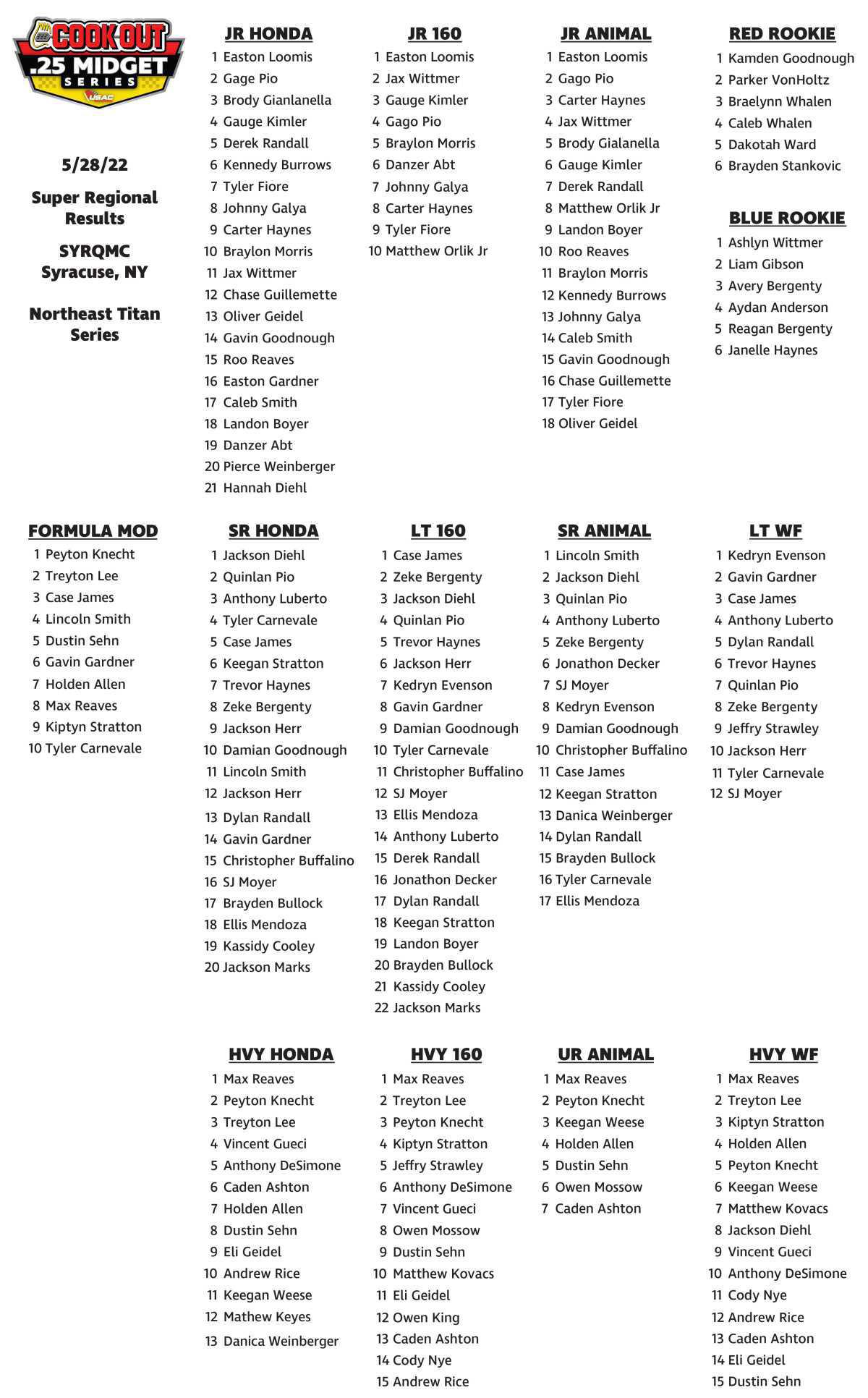 Have a USAC Region Race upcoming and want your results posted here? Email ben@usacnation.com with your results and we will make it happen!